Get in touch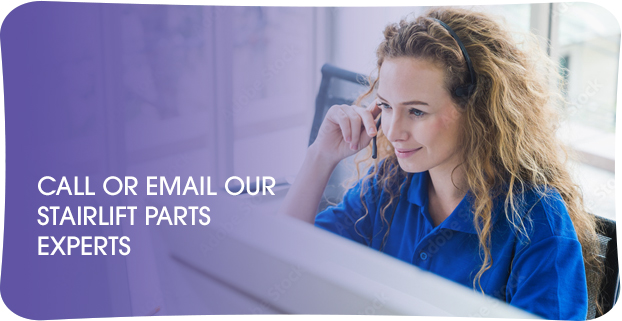 Our talented team are always happy to help with anything from a part enquiry or customer support.
Please feel free to get in touch if you require any help regarding finding parts or requesting quotations. Our Customer Support team is trained in identifying all major Stairlifts brands & models and can identify the parts you require.
Please note if possible please provide an image of the item you require as some Brands has several versions of various parts.

Via Whatsapp – chat system in the bottom right hand corner (suitable for chats such as part enquires and sending images of parts etc) 
By Email – info@a1stairliftspares.co.uk suitable for part enquiries and sending images
By Phone – One of our talented team can help with part enquiries, delivery queries and customer support
Opening hours
Monday – (9am – 5pm)
Tuesday – (9am – 5pm)
Wednesday – (9am – 5pm)
Thursday – (9am – 5pm)
Friday – (9am – 5pm)
Saturday – (Closed – we can be reached via Whatsapp or email – info@a1stairliftspares.co.uk)
Sunday – (Closed – we can be reached via Whatsapp or email – info@a1stairliftspares.co.uk)
Linked-in – A1 Stairlift Spares
Facebook – A1Stairlift Spares
A1 Stairlifts Ltd T/A
A1 Stairlift Spares
56 South Street
Keighley
BD21 1DD
(on the corner of Worth Way and South Street)