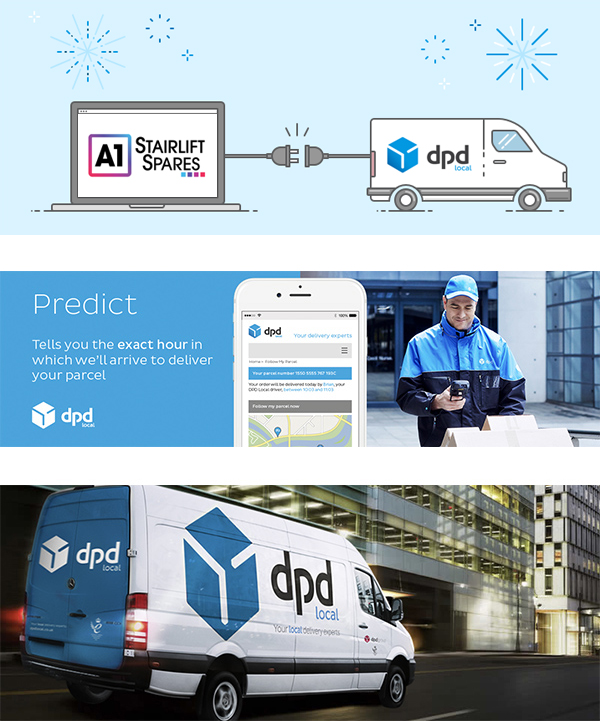 Delivery
We realise people ordering our stairlift parts usually means that somebodies stairlift is out of action and you want the part as soon as possible as it is urgent. With that in mind we use DPD for our delivery service as they offer one of the best customer services (customer tracking services, quick delivery and delivery eta & notifications).
When placing an order we will take information such as contact number (preferably a mobile number), email address and contact name for delivery. This is so we and the couriers can keep you best informed in the progress of your package. For any further information please feel free to call or email us with any enquiries.
As DPD are a Courier Service someone will need to be at the delivery address to accept delivery unless instructions are expressly stated otherwise when ordering. When orders are processed and collected via DPD using the DPD app or tracking via DPD's website the customer will be provided with tracking details and other delivery options such as leave with a neighbour etc. if necessary.
For any further issues regarding Deliveries please feel free to call out team on 0800 678 5261 or alternatively email us at headoffice@a1stairliftspares.co.uk